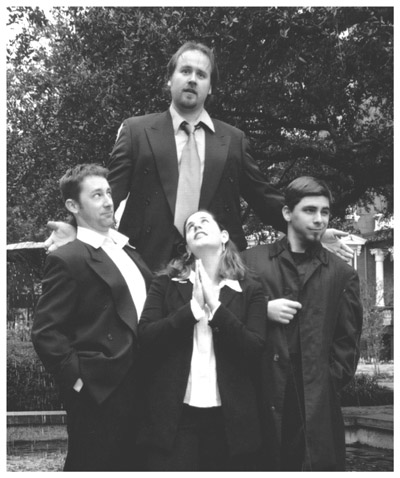 Originally, I put this up as my final post of 2003, with the caption "Here's wishing you a good, fulfilling holiday and a bombastic new year." It was a nice little way of giving readers a peak at the real people behind the characters they'd been reading about for the past year. After putting this online, I took off for Michigan to spend most of the rest of the year with my family and enjoy a welcome vacation.
All of the events from that vacation I would end up drawing and posting in January of 2004. However, now that I'm reworking the archives anyway, I'm placing those vacation strips back into December where they belong.
Still, I like this photo, so I'm keeping it in here.