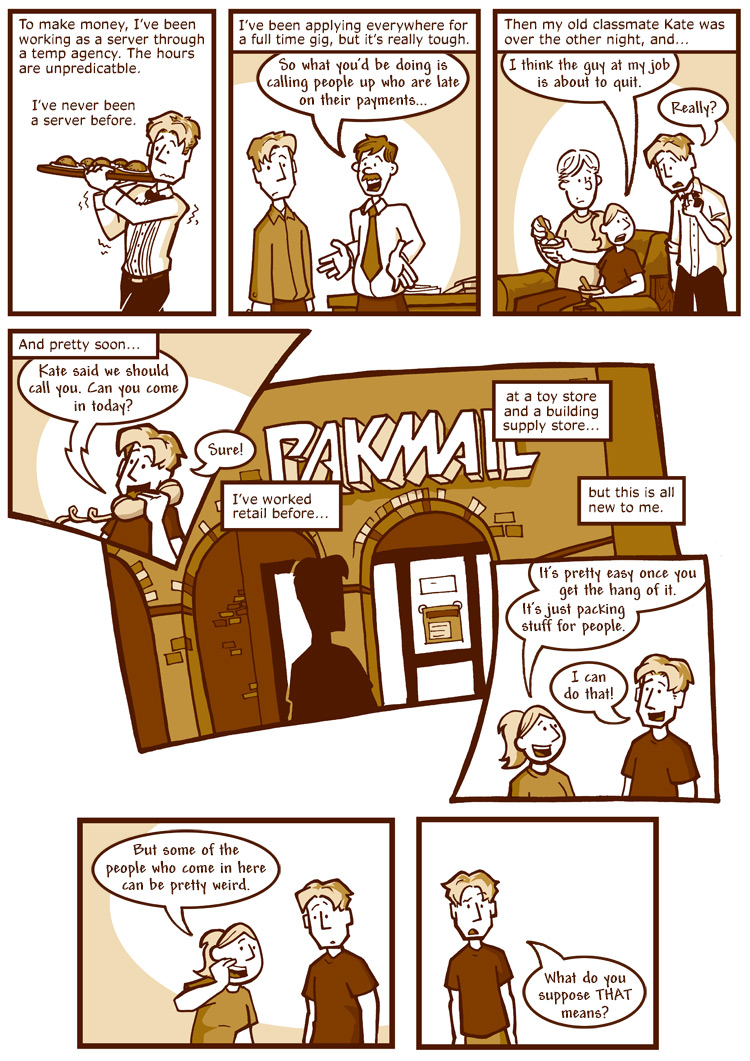 Some Fun Facts:
I was actually living with James at the time while Mandy (his roommate and my girlfriend) was out of town for the summer.
The dude at the collection agency had totally not revealed the nature of his business in his "help wanted" ad.
I also applied to be a colorist at a comic book coloring studio and a college theater professor.