News: February 15, 2016
Dumbstruck Volume 2 Is Now Available!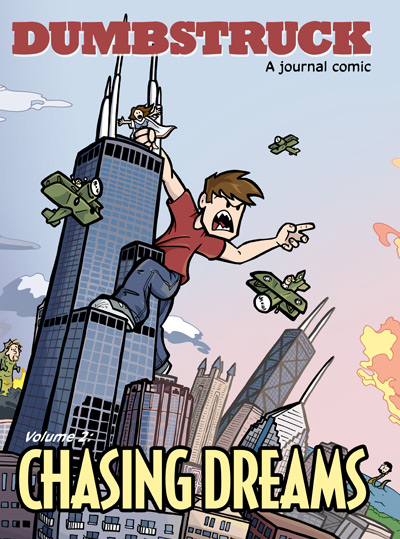 Dumbstruck, Vol 2: Chasing Dreams is here and ready for shipping!
Just like for Volume 1, I have remastered all of the Dumbstruck comic strips from 2004 and augmented them with 38 brand new, never-before-seen strips that flesh out the story. Some of these strips are realizations of notes I made back during the year but never had time to create, others a recompletely new. And eleven strips are exclusive to this volume and can't be found on the internet.
Latest comic
(created/updated Feb 14, 2016)